Hardware Kit, Modular Mac Trolley
2056473-001

2055434-001

2055435-001

2055437-001

2055442-001

2055443-001

2055446-001

2055448-001

2055450-001

2055451-001

2055452-001

2055453-001

2055454-001

2055456-001

2055457-001

2055458-001

2055459-001

2055460-001

2055461-001

2055471-001

2055475-001

2056511-001

2056512-001

2056517-001

2056518-001

2056525-001

2057017-001

2057018-001

New
Diagnostic ECG
GE Healthcare
GE Healthcare
Add to Wish List
Sign In & Add To Cart
Sign In & Add To Cart
Please select date
Second Opinion Approval Needed
Enter your approval number and submit to add item(s) to cart.
Approval Number
Please enter approval number
OR
Don't know your approval number? Call 800-437-1171
Enter opt 1 for the first three prompts, and have your System ID available.

If you add item(s) to cart and submit your order without the
approval number, GE will contact you before your order
can be confirmed for shipment.
Product Overview
The Hardware Kit for Modular Mac Trolley consists of all the required fasteners such as screws, plug hole, retainer clip, nut, washer, cable braid, stand off and packing label. The products are made from high-grade materials with good mechanical properties ensuring a Increased lifespan for the components. The high dimensional accuracy ensures a perfect fit of the parts as per the requirement. All the parts in the kit are free from any burrs and sharp edges which enhances the safety aspect of the component. The GE product is an innovation and technology which fits well into versatile customer needs. It is manufactured using high precision techniques which helps to achieve a good surface finish as well as good product consistency. The part is diligently designed for high performance and reliability. It is securely packaged inside a high quality packing box to avoid physical damage during transit and labeled with details about the product, Quality Assurance (QA) seal and shipment details.
Compatible Products
Quick Links
View Product Details
‹
›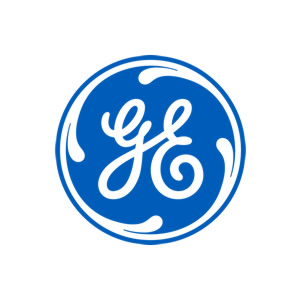 MAC Trolley
Equivalent Part :
Below is more information on the equivalent parts. Parts without a hyperlink are listed for reference only and are not available for purchase online.
| Equivalent part | Part Details |
| --- | --- |
| 2055434-001 | |
| 2055435-001 | |
| 2055437-001 | |
| 2055442-001 | |
| 2055443-001 | |
| 2055446-001 | |
| 2055448-001 | |
| 2055450-001 | |
| 2055451-001 | |
| 2055452-001 | |
| 2055453-001 | |
| 2055454-001 | HARDWARE KIT, MODULAR MAC TROLLEY |
| 2055456-001 | |
| 2055457-001 | |
| 2055458-001 | |
| 2055459-001 | |
| 2055460-001 | |
| 2055461-001 | |
| 2055471-001 | |
| 2055475-001 | |
| 2056511-001 | |
| 2056512-001 | |
| 2056517-001 | |
| 2056518-001 | |
| 2056525-001 | |
| 2057017-001 | |
| 2057018-001 | |